Today I wanted to broach the subject of key technologies in digital marketing. Namely, I want to talk about what we think is important to be focusing on and investing in as a digital agency in 2022.
It's certainly something I'm personally passionate about, and by sharing my insights I hope to give you some inspiration to further explore these aspects yourself.
To explore this we need to first talk about:
How the role of technical marketer has changed
Why this adaptation is occurring/needed
Key things agencies should be covering moving forward
Technical Marketing
Technical expertise has long been a benefit within the marketing landscape but the role it plays has changed. From this popular skillset came the badge of "technical marketer" – something that ended up being thrown around a lot.
At its inception, there was a core focus on skills in GTM tracking or building out automated Ad Scripts.
Although these still hold importance I think the involvement of tech in agencies has certainly evolved into something more complex in recent years.
The use of technology in marketing is, more than ever, requiring increasing data usage and expecting further system integrations to really work as a well-oiled machine.
Some examples of this off the top of my head:
Offline conversion classification and import via API's (Looking at you Meta)
Increased importance of building accurate conversion values for feeding ad platform algorithms
Consent-compliant tracking and CMP (Cookie Management Platform) systems
Increased vigilance and testing on beta ad automation systems and styles
Regardless of whether it is connecting your CRM data to analytics, feeding in offline conversion events or implementing bespoke LTV for MQL conversions they all have something in common.
All of these projects are fundamentally about getting your systems to talk to each other.
This is being driven by the changes of the major ad platforms, namely their reliance on machine learning (ML) and their requirement of more complex data inputs for accuracy.
Compound this with the legal changes and responsibilities we find ourselves dealing with in the wake of laws such as
GDPR
. All of this means, more than ever, an increased set of tools under marketing agencies' tool-belts.
The Future of Tech
So how does all of this really impact how tech is handled within advertising agencies? We all know the phrase, garbage in, garbage out. With automation systems at the core of nearly every marketing platform the role of tech has never been more fundamentally necessary.
It's now not only ensuring the data is flowing into these systems accurately but also pertinently. It's about connecting systems, making sense of the madness, and pushing campaigns efficiency to the max.
The use of technology in this way helps unburden PPC agents from mundane (but critical tasks) of feeding data in.
And what does this result in? It allows the marketing team to instead focus on creative marketing solutions, the thing humans truly excel at! What we are seeing is a necessary shift into a truly holistic approach to centralised data management.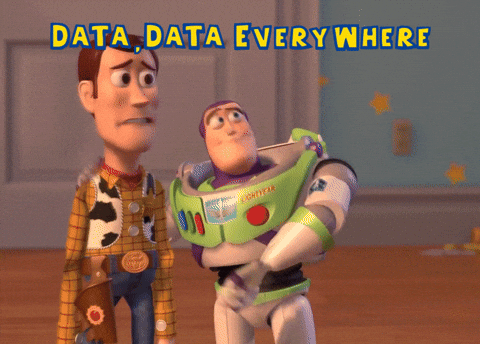 As part of this ongoing evolution, we here at Bind Media, have established what we like to call the five pillars of tech, this aims to break out the key focus areas of technology development within the digital marketing landscape that we think every agency worth its salt should be moving towards (if it's not already there).
Without further adieu, our five pillars of tech:
Vigilance – Fast identification of critical issues and anomalous changes
Data Cohesion & Storage – Centrally storing and blending critical data and KPIs
Systems Integration – Connecting key systems together for a fuller and more accurate picture
Performance Analysis – Analysing current and historical data for insights and opportunities
Predictive Analytics – Looking at what is to determine what is likely to be
We believe that a modern agency should be embodying all of these aspects. Doing so allows you to leverage marketing data to its fullest, and deliver the agency marketing experience that clients deserve.
Next Steps
Over the coming months, we are going to start digging deeper than ever into these five core aspects. In the spirit of the above sharing some ideas of what we have put in place.
I'm looking forward to sharing with you the problems we've faced and overcome in our own journey. We will talk about why these pillars are critical, what they provide and examples of real-world use cases.
Finally, I'd love to hear any of your thoughts in regards to where you believe
technical marketing
is heading!