Have you ever thought about which keywords your competitors are bidding on? Have you ever wondered what strategies they use? Maybe you've considered that you could learn a thing or two from them?
Well, if you fancy yourself the next PPC James Bond, this is the article for you. We're going to cover a selection of tips and tricks that will help give you valuable insights into your competitors' PPC campaigns.
We aren't saying you should simply find out what your competitors are doing and then copy them. For starters, that's pretty underhanded. More importantly, however, it probably won't be very effective. After all, who's to say they have the best strategy?
What a little bit of snooping does help you do is determine a better idea of the competitive landscape, discover new keyword ideas and how you should position your brand against your competitors to maximize success.
We're basically the Q to your Bond.
And here are your gadgets…
The Best Competitor PPC Insight Tools
There are a fair number of tools out there that enable you to gather some intel on your competitors.
Most of them work in roughly the same way.
They scrape search results pages, and use algorithms to look at the average estimated cost for ad positions. They also factor in benchmark CTRs and monthly search volume. This means most of the data is based on estimates, and sometimes those estimates are pretty poor. Don't take them for gospel.
They're usually query-based as opposed to keyword-based. There's a subtle difference.
Your keyword might be "PPC agency", but a user may type something like "best PPC agency in the UK". That's the search query.
(And, if you're wondering, it's us…)
Anyway, that slight discrepancy means these tools aren't always 100% reliable.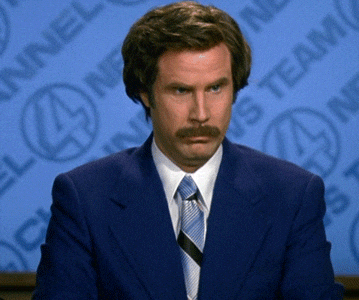 Spyfu, for example, tell you to keep in mind that their figures aren't always accurate. They may say that you spend 10k a month when you actually spend 5k. That means you may need to adjust the reported figures slightly.
That being said, here are our top three competitor PPC analysis tools:
1. Spyfu
2. SEMRush
3. iSpionage
Each of these tools can help provide the competitor PPC insights you need and it's well worth checking each of them out.
Here are some of the key ways you can use the tools to gain a better understanding of your competitors' PPC campaigns…
Spyfu provides you with a really useful Venn diagram. It shows you the overlap between your historic ad copy and the copy used by your competitors. Clearly, if you're trying to emulate and compete with your competitors, then a big overlap is a sign that you're on the right path.
SEMRush is more of an all-rounder than Spyfu, providing you with a more comprehensive suite of features. As well as competitor research, you can go beyond just PPC activity and conduct backlink analysis, as well as analyze competitors' social and PR campaigns.
Last but not least, iSpionage is a tool worth checking out for its sheer simplicity of it. You can easily analyze your competitors' ad copy, and keywords, and even see their landing pages. This gives you a thorough overview of their funnel.
A little more on that later.
Generally, these tools come at a cost. If you don't have much in the way of budget, then perhaps Google Ads is a better tool for you…
Google Ads Competitor PPC Insights
Google Ads itself can provide some great competitor insights if you know how to use it.
There are a few different techniques you can use, which we'll cover here.
Auction Insights Report
The Auctions Insights report is extremely useful if you want to analyze other companies that are bidding on the same keywords as you.
It provides you with a number of different statistics, including impression share, average position, and top-of-page rate.
The report helps you to see who the competition actually is, and whether they are also bidding on the same keywords you are. You'll also be able to see metrics such as how often they appear above you, and their total impression share for those keywords.
This report can be downloaded with the segmentation of day/week/month to give you a better picture of how competitors are increasing/decreasing their bids, impression share and shifting average position over time for particular keywords.
Keyword Planner
The Keyword Planner is a fantastic tool for researching which keywords you want to target, and generating ideas.
What you might not realize is that it's also a great way of snooping on your competitors' PPC campaigns.
It couldn't be more simple. Access the Keyword Planner tool. Then, instead of putting in your own domain, enter your competitor's domain.
Keyword Planner works by analyzing the landing page that the URL takes people to, and then suggests keywords based on the content.
It stands to reason that some of the keywords that Google deems relevant will currently be used by your competitors.
Of course, the keywords appearing in the search is not a guarantee that your competitors are using them.
But the fact that this is a free and simple tool means you should definitely use it to do some preliminary research.
Ad Previews and Diagnostics
The 'ad preview and diagnostics tool' allows you to test how your competitor's ads appear based on different locations, languages, devices and keywords.
This is particularly useful to find out if they're also bidding on your brand in other geographies which you may not be, but also to see how their messaging potentially differs from one country/language to another.
Use this information to identify any weak areas geographically and whether you should consider targeting additional languages. It's also useful to just see how your competitors messaging varies from one keyword to another, and how your brand is positioned across keywords you are bidding on vs. the competition.
Check Out Their Banner Ads
Unless your competitors are specifically targeting you, you might not get any visibility of their banner ads.
Fortunately, there's a tool that can help you see them. It's called Moat, and you can use it to take a look at the ads that your competitors are using.
This enables you to analyze their ads. What kind of copy do they use? What images and graphics? Most importantly, what works and what doesn't?
You can then use these insights when it comes to creating your own banner ads. MOAT usually works best if you're researching larger competitor brands – and won't typically store banner ads from others.
See If They're Remarketing
Remarketing is a major part of most companies' PPC campaigns. If you're wanting to know whether your competitors are using remarketing, there's a very simple tool you can use to check.
PPC Pig detects any tracking pixels attached to you and shows you a gallery of remarketing ads that are being shown to you.
This can tell you two things.
Firstly, it tells you whether your competitors are actually using remarketing or not. All you have to do is visit their site. If shortly afterwards, their ads come up on PPC Pig, then they're likely using remarketing.
Secondly, it shows you the kind of remarketing ads that your competitors are using. This gives you insights into messaging and design which can influence your own PPC campaigns.
Analyze Their Ads and Landing Pages
Perhaps the best approach is to actually experience, first-hand, the PPC campaigns your competitors are running.
We mentioned competitor PPC tools like iSpionage earlier in the article. This is where it truly shines.
You can enter your competitors' domains, and iSpionage gives you a wealth of information.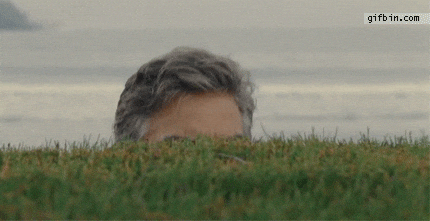 It shows you the keywords that your competitors are bidding on and the ad copy they're using. But more importantly, it shows you the actual landing pages that your competitors' PPC campaigns are directing people to.
This enables you to see how the best landing pages are structured, the copy and graphics they use, and their messaging.
Additionally, you are now able to view your competitors' live social ads across both Facebook and LinkedIn (which recently followed in Facebook's footsteps to promote transparency in social advertising).
This is great for generating ideas of your own and finding ways to improve upon your competition.
Enter The Funnel
Of course, there's an even more obvious way of achieving an overview of your competitors' PPC campaigns.
You could simply click their ads.
Now, while we definitely don't condone clicking competitors' ad campaigns in an attempt to cost them money, clicking the odd ad campaign for research purposes is justifiable.
It pays to be thorough when it comes to this kind of hands-on research. Check how their ads change depending on the search intent (the upper or lower funnel), analyze their messaging, and understand what happens as you move closer to conversion.
If you've feeling super-sneaky, then sign up for their newsletter and measure how they engage with users at that particular stage.
Work through the funnel and note down areas that you think work well, and those that don't. Always aim to consider how you can improve on these campaigns, and exploit the gaps in your competitors' funnels.
You need to stand out from your competition, so this isn't about seeing their funnels and then simply copying them. You need to be different. You need to be better.
[TOP TIP: To reduce the likelihood of your competitors using this sneaky technique against you, consider excluding the areas where your competitors' offices are located when it comes to creating your own PPC campaigns]
Closing Thoughts
As you're hopefully now aware, you can glean a wealth of information by analyzing your competitors' PPC strategy.
Using a range of tools and techniques, including Spyfu, iSpionage, and even Google Ads, you can expose your competitors' campaigns.
This can teach you about the keywords they're targeting, the ad copy and messaging they use, and even what their landing page looks like.
You can then use this information to inform your own campaigns and improve upon your competitors.
It's also worth pointing out that you shouldn't get bogged down in all the data. That might sound odd coming from a PPC agency, but it's true! Instead of crunching all the numbers, use the insights you gain from these techniques to be creative with your own campaigns.
If James Bond did PPC – you can bet he would do the same.