"The campaign went live 2 days ago, where are the results?"
If you work with paid media, you've probably heard (or even uttered) those words before. It's the digital marketing equivalent of 'Are we nearly there yet?'. 
The truth is, all campaigns on paid media platforms go through a "Learning Phase" before you'll see results start to trickle in.
But what exactly is a learning phase?
The learning phase refers to the beginning period of ad delivery when platforms explore delivery and new customers to help the ad group reach the most suitable audience.
This phase is a crucial part of the ad delivery life cycle, as the data during this stage is used to train the system to help better optimise delivery, and offer the best performance, meaning better bang for your buck. The cost per action can fluctuate during this time, too. 
All advertisers want their campaigns to reach those most likely to engage, so potential customers can arrive at your site with their virtual wallets open and ready to go. The learning phase increases the likelihood of users with purchase intent finding your products or services. 
While it can be frustrating to wait for the hard-earned results to trickle in, the learning phase is a necessary part of an ad's life cycle, and its fundamental purpose is to make sure your ads reach the right people. 
That means a higher conversion rate for you. 
Want to know how long the learning phase is for the paid media platforms you use daily? We've got you covered. Let's dive in.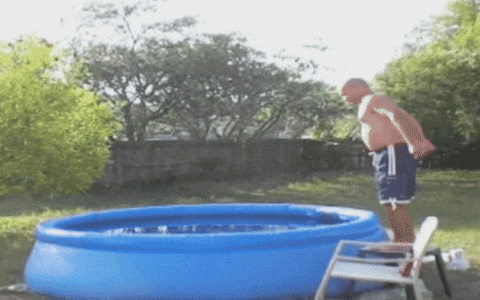 Google Search
Google will work towards your conversion goal, which is the outcome or action you consider the most valuable. 
Is it someone completing a form? Do you want a call from potential customers? Do you want visitors to your website to make purchases?
Whatever your conversion goal is, Google is constantly optimising your ads to help you reach it. 
The Google Ads learning phase also depends on the automatic bidding method you choose for your campaign, whether it be to target ROAS, target click-through rate (CTR), or any other technique that best fits your Google Ads campaign type and objectives.
You can expect to find the optimum consumer profile in about 7 days. 
LinkedIn
Once you've selected your objective, built your audience, chosen the format, and entered your budget, you'll need to push your LinkedIn campaign live. New ads are reviewed by LinkedIn before being served to members, but this process usually takes less than 24 hours.
Once the ad is active on the platform, you'll start gathering data and insights, which can help you optimise and improve results. While LinkedIn takes about 3 days for the learning phase, we recommend letting ads run for 7 days before making optimisations.
Twitter
When you launch a new campaign, Twitter's systems will explore to try to find the best users for your ads for the first 3-5 days. 
During the Learning Period, we strongly advise you to avoid making changes to your campaign to allow the platform to learn and calibrate as efficiently as possible.
During this phase, you will likely see fluctuations in performance. After the Learning Period, your campaign's performance should stabilise. 
Facebook
When you create an ad set and select an objective, Facebook will optimise your campaign for that objective. In other words, Facebook will show your advertising to users who are most likely to perform the desired action.
For instance, if you choose the traffic objective, Facebook will show your advertisements to the audience members who are most likely to click on them.
Facebook needs to experiment early and show your ads to various types of people inside your target group in order to accomplish this effectively. This way, the platform can determine who is most likely to carry out your desired action.
Facebook's learning phase typically finishes after 50 optimization events within a 7-day conversion window.
TikTok
TikTok has a learning phase that spans 7 days, and your campaign may or may not pass this phase depending on the conversions it achieves.
Achieving 50 conversion events in a 7-day window typically indicates that you've passed the learning phase.
If an ad group finds it difficult to obtain at least 20 conversions within the first 10 days, this group is unlikely to pass the learning phase. 
 If you didn't pass the learning phase, don't panic. There are ways to improve your campaign, such as optimising the creative, broadening the target audience, or increasing the bid. Try again with your campaign once you've made these adjustments for a better conversion rate. 
Snapchat
When launching a new campaign or ad set on Snapchat, the platform will undergo a Learning Phase that lasts anywhere from 1 – 4 days – depending on your targeted audience, bid, budget, and historical conversion volume.
During this period, Snapchat will use machine learning to calibrate delivery at your desired bid amount and for a short window your delivered CPA may be higher than your bid amount. Over time, however, results will start to normalise as their prediction logic acclimates to your unique campaign criteria.
Once Snapchat has established which ads resonate best with your target audience, they'll prioritise pushing these ads out to users. 
Pinterest
When creating a Conversions campaign, Pinterest will show your ads to different types of people to learn who is most likely to convert. This initial process is called the 'Learning Mode'. During this phase, your campaign may experience some performance fluctuations.
Once Learning Mode is complete – which takes about 3-5 days – Pinterest will have sufficient data. The platform will then go on to show your ads to the people most likely to convert. At this point, your campaign's performance should stabilise and you can make further changes. 
Learning Phases Conclusion
We hear you, learning phases can be frustrating. When your paid media agency launches an ad, you want to yield results in the form of increased purchases, social media followers, or email subscribers as soon as possible. 
It's important to remember, however, that learning phases allow your ads to perform better in the long run. The benefit of working with paid media platforms is their optimisation features, which allow your ads be targeted to the users most likely to convert. 
So sit tight and relax during those first few days of the learning phase, safe in the knowledge that your patience know will pay off in the long term. Feel free to reach out to us for a free proposal on how we can help you!