Meta has recently announced new targeting options for B2B ads.
Let's dive further into what these are and how you might use them. Here are the new segments and their descriptions from Meta.
IT decision-makers: A B2B audience segment that targets ads to people who are IT decision-makers based on their job titles.
Business decision-maker titles and interests: A B2B audience segment that targets ads to people who are business decision-makers based on their job titles and interests.
Business decision-makers: A B2B audience segment that targets ads to people who are business decision-makers in engineering/IT, operations, HR, strategy or marketing, based on their job titles.
New active business (<6 mo, <12 mo, <24 mo): Admins of engaged businesses that were created in the last [6, 12 or 24] months. Note: This reflects three segments one for each timeframe.
As you can see, these sound very similar to each other and will surely have some overlap. Based on their job titles, these individuals are all decision-makers, but one is business-focused, one covers multiple industries, including IT, and one is primarily focused on IT.
According to Meta themselves, 2.9B people (including business and IT decision-makers) use their services daily.
How you might use the new audiences
The segments based on decision-maker groups initially appear to be the most helpful. You can target high-level business people who hold credit cards, assuming Facebook is using techniques to accurately segment these users. However, once you filter by country, this audience becomes smaller. That might affect how successful you are.
After that, it will depend on the nature of your offering. The IT decision-maker segment is the most specialised of these choices if you have a product that specifically addresses issues faced by IT professionals.
The segments of business decision-makers are more diverse and don't appear to be restricted to closely related industries. Then, regardless of the situation, your solution must assist businesses in general.
Of course, how much you trust Facebook to identify and target your ideal audience within the larger audience will also play a role in this. In other words, don't let the size of the audience deter you from trying something new.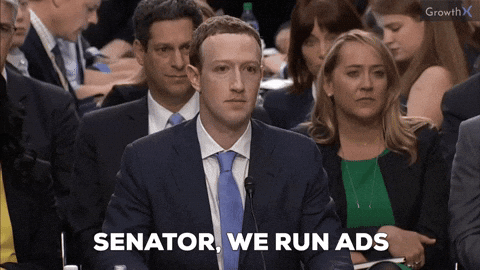 Conclusion
LinkedIn's typically high CPCs have long been a problem for B2B advertisers. Given that user activity on Facebook and Instagram is higher than it is on LinkedIn, Meta could seriously threaten LinkedIn if they can offer higher quality B2B audiences at lower prices.
However, Meta has had trouble maintaining a high-caliber professional audience. This is due to the fact that usersmay from time to time lie about their professional backgrounds or don't enter this information at all.
If Meta's algorithms can successfully pinpoint the aforementioned target markets, they may offer a much-needed substitute for LinkedIn advertising for B2B.