Don't let consumer changes be the Grinch that stole Christmas.
With the current state of the economy, it's no surprise that consumers are concerned. With growing fuel prices, food shortages, and interest rate spikes, consumer buying habits are likely to change as their priorities shift.
Retailers must therefore be prepared for a shift in consumer behavior. The stars are aligning to give the retail industry another "exceptional" holiday season, despite some particularly difficult circumstances.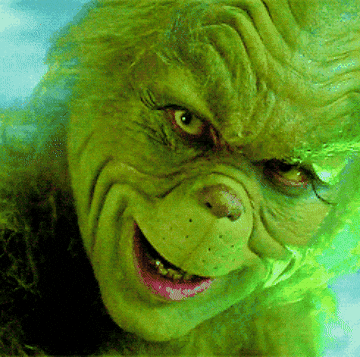 Our Four Key Themes for Success this Holiday Season
Shoppers will buy even earlier than usual
Shopper loyalty shifts to value & experience
Omnichannel continues to grow
Shoppers are open to new ways of shopping
Holiday Trend 1: Early Holiday Shoppers
Prior to 2020, Black Friday shopping sprees were common, but supply chain and inventory concerns over the previous two years have led to an increase in early November purchases. However, inflation will be the primary driving force behind early purchases this year.
In a study conducted by Google, 42% of shoppers worldwide said they were planning to start buying gifts earlier this year, compared to last year.
This means you should be ready for early and late demand. Cyber Week demand has been spilling out into early November and late December. Ensure your site is prepared to handle demand across the season.
Holiday Trend 2: Customer Loyalty
Customers sought a frictionless experience in 2020 and 2021, frequently shopping online from home and having their orders delivered to them, and this resulted in a significant shift in customer loyalty toward convenience and safety.
Consumer loyalty is changing once more as inflation rises, this time in favor of experience and value. Capture new shoppers this holiday season as they're more likely to be brand agnostic.
In 2021, 71% of consumers worldwide switched brands at least once in the past year.
Given that 17% of worldwide shoppers (850 million) are doubtful if they will purchase any gifts at all this year, pricing and discounting techniques will be more important than ever for the success of the holiday season.
How can you compete in a market where consumers are becoming more and more price-conscious?
Marketplaces like Google Shopping allow customers to quickly compare prices, browse discounts, and guarantee speedy delivery, with 16% of shoppers stating they will increase their use of digital marketplaces this Christmas season.
This holiday season, think about using marketplace strategies to increase the variety of products.
Holiday Trend 3: Optimise for Omnichannel
Amazon accounted for about 50% of all eCommerce sales in 2021. Several other market giants, like eBay, AliExpress, Walmart, and Etsy, also control a sizeable portion of the market. Therefore, it makes sense that brands would offer their goods on various retail websites and marketplaces.
Consumers now expect seamless experiences across various channels. However, just 78% of retailers offer unified experiences. This holiday season, it's critical to put customers at the center of your automation strategy as they move seamlessly between online and offline shopping.
An example of a business successfully using omnichannel is Decathlon Netherlands, which has increased its omnichannel ROAS by 95% by using Smart Bidding for store visits.
"By switching our bidding strategy from online-only to omnichannel, we were able to significantly increase our return on ad spend. Year over year, we increased ROAS 95% during our key holiday season. As a post-test result, we implemented tROAS Smart Bidding across other campaigns." — Jesper Elders, Online Marketing Manager, Decathlon
You can unlock holiday sales across channels via Performance Max with GMC feed, with a goal-based campaign that focuses on achieving the performance objectives that matter to you with automation and machine learning. You can read Our Ultimate Guide to Performance Max.
Holiday Trend 4: Commerce Innovation
Social commerce is now crucial for many brands' success. In fact, when surveyed, 50% of consumers want to watch product videos before they buy. In response to this appetite for video, many brands are partnering with influencers in their sector to keep up with demand.
According to a Wyzowl poll, almost eight out of ten customers have bought software or an app after watching the company's promotional film. Additionally, Google says video is "indispensable", adding even more evidence to the fact that including video in your digital marketing strategy is key.
TikTok and Instagram have skyrocketed with video content and 76% of consumers agreed that YouTube enhances the traditional shopping journey by delivering unexpected inspiration.
Conclusion
There you have it, the key holiday trends for 2022 and the shifting trends in consumer behavior. Despite the particularly difficult circumstance we're currently facing worldwide, we can say for sure to expect another "exceptional" holiday season. We hope this has helped shed some light on how you can better prepare yourself for the holiday season.
And to quote the Grinch when he wins The Holiday Cheermeister Award, "Cheer up, dude. It's Christmas."