Google recently announced two additional Google Ads search audiences that you're now able to use: "affinity" and "seasonal in-market". In light of this, we thought it would be a good opportunity to review the different search audience signals available for paid search activity.
We've put together a definitive guide to using audiences for search, including some of our top tips to drive conversions.
What are Search Audiences?
Let's start with what Google has to say:
"Audiences are groups of people with specific interests, intents and demographics, as estimated by Google. You can select from a wide range of categories – such as fans of sports and travel, people shopping for cars, or specific people that have visited your site."
In other words, audiences are a way for you to narrow down who sees your ads or observe how particular sets of users perform on search activity. This means you can focus on getting your ads in front of the right people. Not only this but having more audience data at your disposal allows you to craft more relevant ads, landing users on more personalised pages and drive overall performance.
Google's Audiences are a powerful tool for anyone using paid ads and can help your ads reach their full potential.
We're going to explore the different types of audiences you are able to use and how we can use these with different campaigns. Let's dive right in!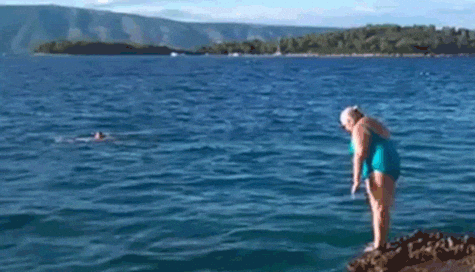 There is a wide range of different Google Ads Search Audiences to choose from. It's important that you choose the most relevant type of audience for the campaign you're running.
So, let's take a look at the different types of audience you can choose from…
Detailed Demographic Audiences
Demographic targeting is the bread and butter of paid search audiences. It enables you to refine your targeting to specific people based on their demographical attributes.
These attributes include age, gender, and location. You can even dive a bit deeper and select people based on whether they are likely to own a home, be married or have children.
Demographics are a useful way of quickly narrowing down your target audience, and are best suited for products that don't necessarily fall into a particular niche. Booster seats for children, for example, will likely be of interest to all parents, not just those with a specific interest in booster seats.
In-market Audiences
In-market audiences for search ads consist of people who are actively researching and have shown purchase intent for a product or service. Google captures a wealth of data such as page visit history and previous Google searches, and so its algorithm can identify those who are actively researching or comparing different products.
You can choose from a range of predefined categories, including "Business Services", or "Consumer Software".
In-market audiences are a fantastic way of targeting people who you know are already interested in your product. All you have to do is convince them that yours is the best offer.
Seasonal In-market Segments
Seasonal segments are one of two new additions to Google Ads Search Audiences. It's actually a sub-section of the In-market audiences we just covered. It enables you to apply a segment to target people who are researching seasonal deals.
Examples of seasonal deals include Black Friday and Boxing Day Sales. It also includes holidays such as Christmas and Valentine's Day.
Seasonal segments can give your ad campaigns a big boost, particularly if you offer seasonal sales or discounts to compete more aggressively for a sale.
Remarketing Lists for Search Ads
A Remarketing audience consists of people who have already interacted with your brand's website, YouTube channel or mobile app in some way. You can then encourage them to return. Chances are, these people are more likely to convert, as they have some brand recognition, have already shown an interest and may be further down the purchase funnel.
Remarketing can be broken down into four categories: people who have interacted with your site, people who have interacted with your YouTube videos, people who have downloaded your app, and people on a list that you have uploaded (eg. your mailing list).
Remarketing can be a great way to nurture leads and is especially effective if you have a longer sales funnel with multiple touch-points. Don't currently run competitor keyword bidding? You may want to start if a user has been to your website in the last 30 days or expressed an interest in a demo/trial.
Similar Audiences
Similar Audiences are a way of finding and targeting potential customers who have exhibited similar search behaviours as your current Remarketing audiences.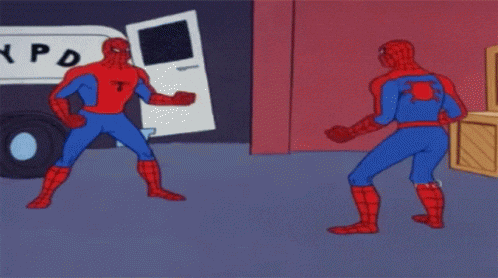 So, how do Google Ads find these similar audiences? Simply put, it will browse through the activity on the Display Network sites and the will use this information in addition to the content the user is viewing to understand shared interests and characteristics. As your remarketing list changes, so will your similar audiences as well.
It enables you to target new people who are similar to your current site visitors or customer lists. It stands to reason that these people are more likely to become new customers, as they already have similarities to your existing customers.
If you have a strong Remarketing list, then Similar Audience can help you to expand your reach even further to users similar to past site visitors.
Customer Match
Customer Match does exactly what it says: it targets people who match your existing customers. Essentially, you upload a list containing data you've collected about your current customers. Google then uses that to create an audience of people who have explicitly shown an interest in your product.
If you've collected emails, addresses, phone numbers, mobile device IDs etc. from your customers in some way, you're able to upload that information via CSV. Google will then target your ad campaign to these people.
This is a great way of nudging those who have expressed an interest in purchasing/signing up and is a way of sending people further down your funnel. You may even choose to use this list to exclude existing customers from seeing certain types of search activity.
Affinity Audiences
Affinity audiences have been around for a while for Google Display Network and Video campaigns. Recently, Google announced that you'll be able to use Affinity audiences for Search Ads as well.
An Affinity audience is an audience comprised of people interested in certain areas. Some of the more broader areas include "Banking & Finance" and "Food & Dining". There are also more narrow areas, such as "Technophiles" and "Do-it-yourselfers".
You can also customise the audience further, by entering search terms, URLs and adding them as filters. For example, if you were selling long-distance running trainers, and "Sports Fans" was too broad, you could add URLs of marathon-related sites, or search terms relating to long-distance running.
Affinity audiences offer a quick and simple way of targeting people with certain interests. If your product falls into one of the categories, then it's a useful way of improving conversions.
Custom Affinity takes this a step further and offers marketers a highly tailored audience based on a users' most recent web activity. Google will collect data from a users' search history, the keywords used and what websites they've visited to give an overall better picture of the user behaviour. This allows for better control over their targeting with smaller and more refined audiences.
Campaign or Ad Group?
Audiences can be applied to either your whole campaign or to each ad group. Your choice will largely depend on how you've set up your Google Ads account.
Generally, we recommend that you apply audiences at an ad group level. This provides much more granularity, enabling you to see what works best at a smaller scale.
It leaves room for experimentation, so you can try out different audiences and compare them to each other.
Targeting or Observation?
A very important setting to consider is whether you would like to exclusively target the audiences you're applying, or if you would prefer to simply observe how that audience performs.
To clarify, you can either narrow down the people that will actually see your ad, or you can keep your audience broader but see how different audiences perform.
For example, if you wanted to only target users that Google identified as being 'In-Market' for 'Business & Productivity Software' AND are searching for 'expense management software', you would select the 'Target' option. If, however, you wanted to simply observe how these users perform versus the average audience, you would select 'Observation'.
This setting applies for any audience that you overlay to search activity. Notice that in the example above Google has recommended that you choose the 'Observation' setting. This is because the 'Targeting' option would have limited your reach to only appear for the users in the audiences you apply.
Targeting is great when you have a defined audience in mind. If you've already done your market research, and you've tried and tested different audiences, then you can happily narrow it down at this point.
It's worth noting that minimum audience sizes apply, as flagged by Google when your audience does not meet its requirements:
An audience list must have at least 1,000 active members for ads to show to the list on the Google properties (Search, YouTube, Gmail).
If you haven't quite nailed down your target audience, then Observation provides a good way of testing different audiences, without putting all your eggs in one basket.
We recommend you run some Observation experiments first and identify which audiences work best. Then you can set a bid modifier for these audiences or even run campaigns Targeted to those audiences specifically.
Targeting is useful when you want to target people who've already visited your site with a specific ad or message, such as "Come back and complete your order to get 10% off" or when you need to narrow down your audience. We recommend using Targeting on your Display campagins.
Audience Insights From Existing Users
If you haven't had a chance to see how audiences are performing across your historic search campaigns, do not worry! There are a few helpful ways to gain those insights and inform your strategy moving forward.
If you navigate to 'Audience Tools' in the Shared Library, and look under 'Audience Insights', you are able to dig deeper into the attributes that previous site visitors, converters, or even existing customers share.
In the screenshot above, you're able to see what it might look like when taking a look at the demographics insights. It includes key information about your users, such as gender, age, parental status, location and the device they used. This tells you a lot about your current audience.
But you can actually dig a little deeper…
Under 'Relevant Audiences', we're able to see what your users are in-market for, i.e what they are most often associated with. In this case, as you can see in the screenshot above, travel is the most common interest.
Conclusion
Choosing the right audience can make or break your ad campaign. The right audience means that you're putting your ads in front of people who are likely to convert.
But bear in mind that different campaigns and networks will require different types of audiences. There's no one-size-fits-all approach.
The best way to determine which audience to use is to look at the Audience Insights and dig deeper into what your audience should look like. You can then run some experiments using the Observation method to see which audiences perform best.
Best of luck with your search audience investigations and implementations! Feel free to reach out to our team if you want to chat!