The Software-as-a-Service (SaaS) industry has grown exponentially over the last few years. Most of us now use multiple SaaS products as part of our daily lives. We're here to provide you with 7 SaaS PPC tips that will skyrocket your performance.
The global market is forecast to hit $185 billion by 2024. According to Blissfully's "Annual 2019 SaaS Trends Report", the average company spends $343k per year on SaaS products.
SaaS is everywhere, and it's here to stay. For SaaS founders and marketers, that's like a dream come true.
But bigger isn't always better…
The problem with the massive growth that the SaaS industry is currently experiencing is that everyone wants a piece of the pie.
For SaaS owners, that means a lot more competition. When it comes to marketing strategies, it means you need to think and act creatively. That's the difference between standing out or becoming part of the noise.
PPC plays a large role in the growth of any SaaS company. Used correctly, it's one of the most powerful marketing tools at your disposal. But a lot of companies never seem to get their campaigns off the ground.
We're proud to have helped multiple SaaS companies reach record-breaking performance with their PPC campaigns.
With that in mind, we thought we'd share some of our tips, tricks, and best practices that help us drive consistent growth for our clients.
Chances are, they'll help you too.
So let's get started…
SaaS PPC Tip #1: Go Higher Up The Funnel
When we start thinking about targeting the top-of-the-funnel (TOF) prospects, we usually think of paid social, display, and video campaigns. It's all about engaging with people contextually, based on their interests and browsing history.
What we don't often think about is the initial research phase that sits above high-intent searches. For this phase, search can be just as valuable and cost-effective for filling the top of the funnel.
Let's take the keywords below as an example:
At the time of writing, "Ways to improve customer service" is showing 480 average monthly searches. It has low competition and a suggested bid of just £0.63 to appear at the top of the page.
In contrast, "customer service software" is showing 1,900 average monthly searches. It has high competition and a suggested top-of-page bid of $11.13.
Clearly, there's an untapped area of potential with the more relevant long-tail keyword. This presents the perfect opportunity to get creative with your ad copy and landing pages, using them to deliver a highly relevant experience for your visitors.
SaaS PPC Tip #2: Lower The Threat
If you walked by a car showroom, I'm sure you wouldn't expect a salesperson to run out to you and shove a contract in your face. You'd much rather shop around, do some research online, read the brochures. Maybe you'd take a test drive. Only then would you entertain the idea of talking about actually buying the car.
SaaS sales cycles are pretty much the same. You need to nurture that relationship with your leads and build up a level of trust. Otherwise, you're just waving a contract in their face, and nobody wants that.
A lot of SaaS companies make the same mistake with their PPC strategies. They don't tailor the value proposition to the situation. No matter what the user searches for, they receive the same message and offer.
In order to build trust, you need to be patient and lower the threat. In other words, you need to educate your visitors, and build brand awareness and familiarity. Then, and only then, can you start pushing them to buy.
So, how do you do that?
With your content. Case studies, videos, webinars, white papers — these all help you to demonstrate your knowledge and expertise, whilst simultaneously exposing people to your brand.
[Related: How we cut Upguard's CPA by 59%]
Now that you've got their attention, you can use Remarketing campaigns across Search, Display, Youtube, and Social Media. You should focus on your USP. Why are you better than the competition?
Remember you have to be patient. This could take several months, depending on your sales cycle.
Come on too strong and you'll scare prospects away. (Bonus tip: The same advice works for Tinder…)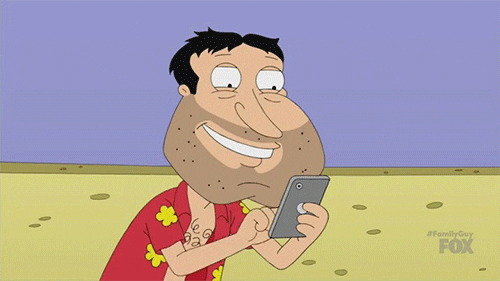 SaaS PPC Tip #3: Get Competitive
It might seem sly, but bidding on your competitors is a great way to snatch prospects. In fact, if you aren't doing it to them, you can bet your bottom dollar that they're doing it to you.
The good news is, people change the SaaS products they use all the time. According to the Blissfully report we mentioned earlier, the average mid-sized company changed 39% of their SaaS stack in 2018.
More good news? If people are searching for your competitors, they already understand the need for software like yours. Part of the work has been done already. They're primed and ready to buy.
An effective way of bidding on your competitors is to bid on "competitor alternatives", substituting 'competitor' for the name of the competitor.
You can then send users to a landing page where you explain the benefits of your product over theirs.
Another useful technique is "Custom Intent". This is a Google Ads feature that effectively enables you to build audiences based on users of your competitors' apps or visitors to their websites. This provides you with a custom audience you can target with your ads and landing pages.
Just be careful because if your competitors realise you're bidding on them, they're going to bid on you. The last thing you want is a bidding war. Tread carefully.
SaaS PPC Tip #4: Landing Page Love
Where are you sending people that click on your ads? If the answer is your homepage, then you're probably missing out on a great opportunity to turn those visitors into leads.
A report from Econsultancy states that for every $92 spent on acquiring visitors, only $1 is spent on converting them.
When CPCs are high and competition fierce, your landing pages and conversion rate optimisation are key to your success. The smallest of changes to your landing page can help boost your PPC performance in a profound way.
Here's an example of a multivariate test we're running for a SaaS client. We made changes to both the form and the headline of the page:
When it comes to creating landing pages, we pretty much exclusively use Unbounce. We love it. With clients who have landing pages built on their own CMS, we prefer to use tools like Optimizely and Google Optimize to continuously deploy tests and improve performance.
Another fantastic addition to your landing pages is a tool like Hotjar or Fullstory. These tools will show you how your visitors are behaving, so you can see where they click, how they scroll, and why they abandon your page.
If you're paying to send people to a poorly optimised landing page, then you're literally throwing your money away.
SaaS PPC Tip #5: Utilise Google's Audiences
Google Ads contains an extremely valuable feature that a lot of SaaS companies don't fully utilise – Audiences for Search.
It enables you to observe or target users who are either actively searching for a product like yours or who are similar to one of your existing audiences.
Adding these audiences for "Observation" is incredibly useful. We've found that it works really well for our SaaS clients where there is a "close fit".
It also gives the algorithm all the data it needs to make informed real-time adjustments during the ad auction. This improves the quality of your automated/smart bidding strategies.
The example below shows three months of data from one of our clients. Users who were actively "in-market" for solutions like theirs have shown a considerable uplift in conversion rate, and the CPA drastically decreased as a result.
It's best to test as many audiences as you can. An obvious first port of call, however, is to observe users who are similar to your site converters.
It's worth bearing in mind that your list needs a minimum of 1,000 cookies to be eligible (this helps to protect the privacy of the people in the audience pool). This may not be possible for SaaS companies with lower conversion volumes.
SaaS PPC Tip #6: Optimise For Revenue
What are your KPIs for PPC activity?
When we ask this question, our clients will often tell us they need to achieve a certain number of demo appointments or trial signups for under a set cost per lead.
This target "CPA" is typically worked out in a fairly crude way. Often they work backwards from the estimated value of a new customer (or LTV). They then use ballpark conversion rates to make assumptions as to what the CPA goal should be.
To put it bluntly, it's guesswork.
Using guesswork and fudging numbers like this limits your ability to harness data and optimise effectively. This issue compounds at scale. To reach PPC performance, you need to leverage all the data at your disposal. This means avoiding averages and estimations.
Here's the top tip:
Don't focus on the metrics which you think matter. Focus on the metrics that you know matter.
That may sound obvious, but you'd be amazed how many people overlook it!
The very nature of SaaS means it's difficult to accurately work out the LTV of your customers. But it's not impossible.
There are lots of solutions out there to take the guesswork away, so you can start being more efficient and data-driven. Cross-platform solutions like Google Ads' native Salesforce integration help you to solve this quite easily – by piecing together online and offline activity in the interface.
For platforms that don't offer native integrations, a developer should be able to establish a connection using the Google Ads API. We've also helped clients achieve this using tools like Zapier.
To horribly misquote a common idiom, "Measure once, achieve better PPC results."
SaaS PPC Tip #7: Don't Rely On Search Alone
Huh? A PPC agency telling you not to rely on search alone? Have we gone mad?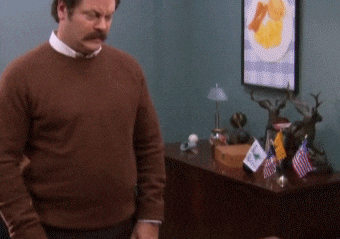 Well, quite possibly… But that's irrelevant.
The fact is, Search PPC is only one piece of the marketing puzzle. There are plenty of other forms that can help you find prospects and generate leads.
A good example is social media. Facebook, Twitter, and LinkedIn all have extremely in-depth advertising features. You can target key demographics to make sure your ads are placed in front of the most relevant people.
Most social media PPC should be aimed at the higher end of the funnel, and so you should focus on engaging content that adds value. Link to your high-value content like white papers and ebooks. Another great tactic is to utilise videos. A good video can work wonders when it comes to your PPC campaigns.
Also be sure to install the Facebook pixel on your site, so you can use Facebook's remarketing campaigns to target the people who came super close to showing an interest. It might just give them that nudge they need.
In terms of a key takeaway from this point, we'd say to go where your ideal users hang out. If they spend all their time scrolling through Instagram, that's where you should be. If they prefer to waste hours on Youtube, then go there.
You have to stalk them, in the nicest possible sense of the word.
The Path To PPC Perfection
So, there we have it. Our 7 top tips when it comes to skyrocketing your SaaS PPC performance.
Even using one of these tips may help you improve your campaigns. Ideally, of course, you'll implement all the tips relevant to your business.
Perhaps the most important lesson to be learnt here, however, is that the sooner you start making these improvements, the sooner you'll start seeing results.
Cut through the SaaS noise now, and you'll reap the rewards later. Have a question about any of these tips? Leave a comment below and we'll be sure to help out.