Elvis was a little wide of the mark when he sang "a little less conversation, a little more action". Or at least that's what LinkedIn is hoping for with the recent launch of their LinkedIn Conversation Ads format in early 2020.
Conversational marketing has taken off massively in recent years with companies like Drift, Intercom, Freshchat, and Hubspot all getting a piece of the action and chilling in the bottom corner of thousands of websites; it seems we're in the midst of a transition towards a much more personalised user experience.
LinkedIn, not wanting to be left behind, has thrown its hat into the ring with its latest ad format – Conversation Ads.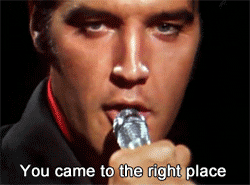 What are LinkedIn Conversation Ads?
LinkedIn is famous among marketers for its immense B2B targeting capabilities, with the ability to target users based on a variety of factors including their job title, seniority, company, industry, and even their professional skills. Conversation ads allow you to leverage this level of targeting, directly into your targets' LinkedIn inbox.
"But Dave", I hear you cry, "is this not already a feature? Have you not heard of Sponsored InMail (Message Ads)? Get in the bin."
Ah, but I'm not finished.
The crucial difference with conversation ads is that the conversation process is entirely automated. As with many of your favourite chatbot tools, you create a conversation flow that the recipients then interact with, with multiple steps and conditional logic to provide them with as much relevant information as they might need before completing your desired action.
And the best part is, it's all automated!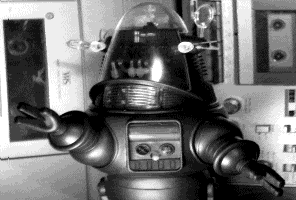 There are tons of potential use cases for this format. Perhaps you want to:
Offer your services directly to a large volume of users
Reach new users who might be interested in attending an event or webinar that you're putting on
Offer a trial or demo to to previous site visitors of products they have browsed or drive asset and resource downloads from relevant users
Make new friends, but only with people who are from Slough, work in the construction industry, and list "Emotional Intelligence" as a skill on their profile
There's a lot of possibilities.
Oh, hang on, I've just had a new LinkedIn message through.
Well, what do you know? I've opened up my LinkedIn inbox to see the face of Elliot Sheen, one of the co-founders here at Bind Media. What a delight! And it seems he's using the new LinkedIn Conversation Ad format!
It's a personalised message, just for me, promoting Bind Media's fantastic Google Data Studio Dashboard. You can see there are a variety of CTAs at the bottom of the message, all with different actions (lead gen form, external link, next message in the conversation flow).
The ad also dynamically inserts the recipient's name and company – although in this case, since I also work at Bind Media, it looks a little strange!
These are essentially chatbots within LinkedIn, and so allow for a wide range of possibilities mirroring that of the popular live chat widgets. The functionality is there to create large informative conversation flows, with varying copy dependent on your target audience.
How to Set Them Up
Let's run through creating one of these, step by step.
Step One – Setup Your Campaign
To start with, you need to create a new campaign and the objective must be either Website Visits or Lead Generation; the other campaign objective types do not allow you to use the conversation ad format.
Go about setting up your targeting in the usual way; specifying demographics, location, job titles etc. to ensure you're reaching the most relevant users possible. Arguably the most important part of advertising on LinkedIn is knowing who your target audience is – are you reaching the decision makers that could help you achieve your goals? LinkedIn allows some extremely detailed targeting and so by combining various options you should be able to drill down to your target market rather precisely. Alternatively, you can remarket to existing users using a contact list and personalise the ad copy to reflect the fact that these users have visited your site or interacted with your content before!
Once your targeting is sorted, you're ready move onto to the next step – creating your ad.
The first thing you'll see is this page:
As you can see, the first part of putting together a conversation ad is choosing the face of your "bot".
Anyone who is an admin on the ad account you're using is eligible for this, so you can see the two lovely Bind Media co-founders alongside me up there. You can also set up to send messages from your Company Page – which will have to be requested through your LinkedIn Ads rep.
You can also add other alternative senders by clicking the 'Add sender' button – the invited user will have to accept this request. I'm going to go ahead and select myself as the sender.
Once you've picked your sender, you have the option to add some custom banner creative (desktop only and shows to the top right of the message within the users inbox) and a custom footer to your message. If you're using the Lead Generation format you also need to add a lead gen form, as you would for any other ad format with this campaign objective.
For more info about how to efficiently automate your LinkedIn lead gen forms, check out this handy guide.
Step Two – Choose Your Message Format
Once you've moved on to the next step, you'll be presented with a large array of exciting templates to choose from, depending on what you're aiming to achieve with the campaign.
Above you can see the template that may be useful if you're looking to grow your team, while below is my personal favourite – promote your podcast (as I am a middle-class man in his 20s, this is the obvious choice). There's also the option to start completely from scratch if none of the templates are quite what you're after.
Step Three – Customise Your Messaging
Once you've selected a template (or blank slate) you'll be able to get in there and start customising. As this is basically a chatbot, there will be multiple steps involved in creating this conversation, but initially, we'll start with the first message.
Below is what you'll be presented with:
Variables surrounded by '%' symbols are dynamic and will be filled in by LinkedIn automatically depending on the profile data of the recipient. As LinkedIn has a large amount of potentially relevant characteristics collected about each user, you can get quite personalised here by using one of the available dynamic macros, including First Name, Last Name, Full Name, Company Name, Job Title & Industry.
You'll need to replace the square bracketed variables yourself. It's worth noting that depending on the industry name or job titles that you're targeting, some of this dynamic insertion may not make sense – for example, "a" will not change to "an" for job titles starting with a vowel, and so some messages may come out grammatically incorrect unless you segment these accordingly.
Tone is extremely important and should be tailored according to your target users. If this is a cold approach then make sure your tone is light and not too salesy – you want to grab their attention and ultimately offer something of value with very little ask behind it. Remember, nobody likes a pushy salesperson, and especially not a pushy robot salesperson.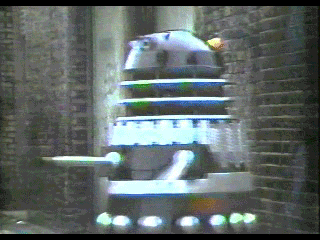 You also have an option to add an image (a "motivational image", to be precise). This image will show up as a square within the message, as you'll see in a second.
Currently, there are three call-to-action buttons included in the template above. You can have a maximum of five per message, each with the option to either send to an external website or show the next message.
I've gone and filled out the message, and added a motivational image, to promote my upcoming Danny DeVito themed podcast, 'The Danny Dave-Ito Podcast' (working title). I've limited the number of CTAs to 2, one which will send users off to my landing page where they can find out more and listen, and another aimed at those users who are not quite won over yet, which will show the next message.
Step Four – Build Out Your Logic
The next stage, is creating the second message in this conversation, i.e. what shows when they click the "…what?" button. To do this you will need to click 'View Flowchart' at the top of the ad preview box. Doing so will show you the conversation flow diagram, showing what each CTA leads to.
Below you can see that even if they perform the desired action of going off-site to reach our landing page, this conversation ad will send follow-up messages to nurture that intent – in this example, it is asking the user to subscribe/sign up for updates.
Each of these individual messages can be customised by clicking on them and editing the content. The users who have clicked "…what?" are presented with further information about the offering, and options to either learn more or end the conversation there.
Each answer generates another response, with those users that have chosen to end the conversation receiving a final message giving them the option to visit the website later on if they want to.
The options are there to create some rather elaborate chatbots, with multiple steps and options to meet your target's needs as closely as possible. If relevant, you could replicate some of the playbooks from your existing chatbot provider within LinkedIn. However, it isn't possible to join the conversation at any point so you are limited to whatever you've set up within the ad.
While my example above probably isn't going to work any wonders for us here at Bind, the potential use of the format for companies is pretty high. Lead generation, sharing content, recruitment, encouraging signups for events or for blogs etc. – the possibilities are almost endless.
Reporting in LinkedIn Ads
As with any typical LinkedIn Ads Campaign, you will want to review your demographic and performance data over time to better optimise for success. LinkedIn has added some additional reporting functionality which allows you to download metrics specific to Conversation Ads – so be sure to review how users are interacting with the ad and measure your objectives both within LinkedIn (Engagement/Lead Forms) and on your website (Website Conversions).
What's Next For LinkedIn Conversation Ads?
The format isn't perfect yet, and there's definitely more that LinkedIn can look to do with it moving forward.
Some more options for functionality when it comes to the CTAs, increased customisation options within the messages themselves, and in a perfect world, it would be great to see some integration between LinkedIn and some of the larger live chat providers, to give the option to import over existing playbooks into the conversation ad format. That being said, it is currently still in beta so it wouldn't be surprising if there are some additional features for the format in the pipeline.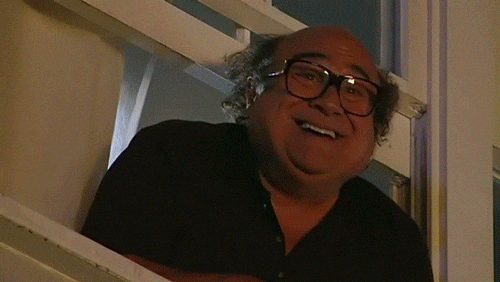 To find out more about LinkedIn conversation ads, or how you can use conversational marketing to improve your marketing efforts, feel free to reach out to us. And as always, if you want to chat to our team, feel free to reach out!